Happy Birthday, Hole Punch!
Posted on: November 14th, 2017
You may have seen on Google today that the humble hole punch is an impressive 131 years old.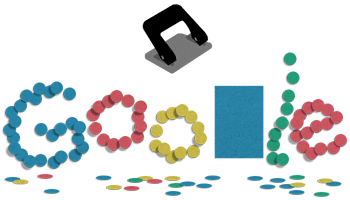 Friedrich Soennacken designed the first hole punch as we know it in 1886. Every day we see the humble hole punch as an essential for schools, offices and homes. The hole punch has had a long and useful life, from being used as a ticket punch in the late nineteenth century to punch paper for binders in the twenty-first. Now, however, it is hardly even thought of as the revolutionary piece of equipment it once was.
Eastpoint brand Razorback has its own collection of hole punches. Each Razorback punch pushes the boundaries of what we know to be the standard, everyday punch. Razorback makes the hole punch revolutionary again.
Razorback hole punches offer single-hole economy punches, all the way up to 4-hole power punches that can take up to 150 pieces of paper at once. From economy prices to heavy-duty, we trust that there is a hole punch for all needs. You can see the full collection here.
Did you know?
We trust our hole punches to be strong and durable so much so that our Razorback punches all come with an incredible 20-year warranty.